Welcome to Roman Cucina
---
Your Local Italian Family Restaurant
Tired of cooking?!!  

WE ARE OPEN FOR TAKE OUT!
---
Roman Cucina has you covered with our excellent deals on take-out or curbside service!
*All entrees are buy one get one 1/2 off. 
*Beers to-go $2.00 
*Half price bottles of wine to-go
*$5.00 on all well cocktails to-go
*15 % off all party pan orders
Dallas – 972-716-9950
Allen – 214-383-6677

Please specify that you want curbside delivery when calling in the order. 

***Gluten free and Vegetarian menus available.****

Please text 903-449-7116 with any questions or for a copy of any of our menus and we will reply with a screen shot.
Thank you for your support!
Serving Delicious Italian Comfort Food in a Festive, Family-Friendly Atmosphere
---
Roman Cucina has been serving authentic Italian food since 2001 in a family-friendly and festive setting. Our family-run restaurants provide a casual and comfortable atmosphere that is sure to make you feel right at home. Our pastas exemplify the traditions of old-world home cooked Italian comfort food that our Nonnie (grandmother) used to make. Our family looks forward to seeing and serving you soon!  
See our NIGHTLY SPECIALS
Visit our restaurants located in Dallas TX and Allen TX.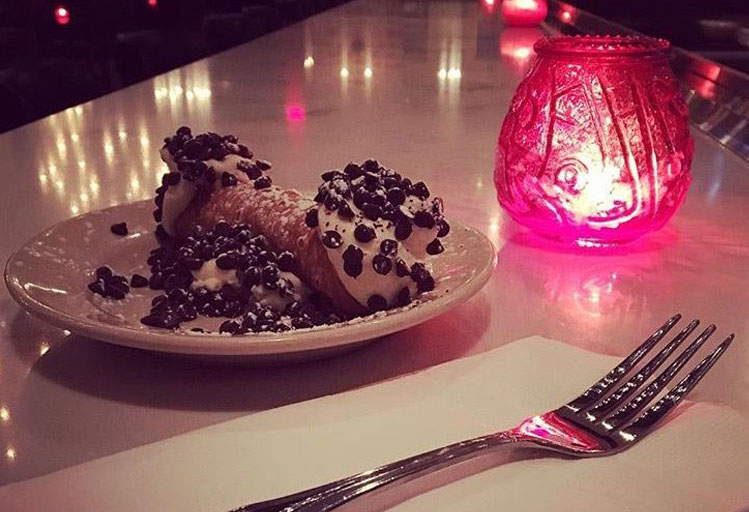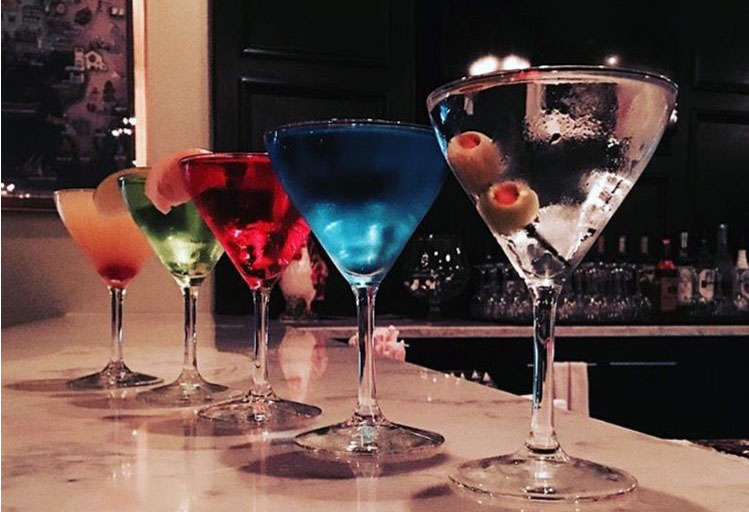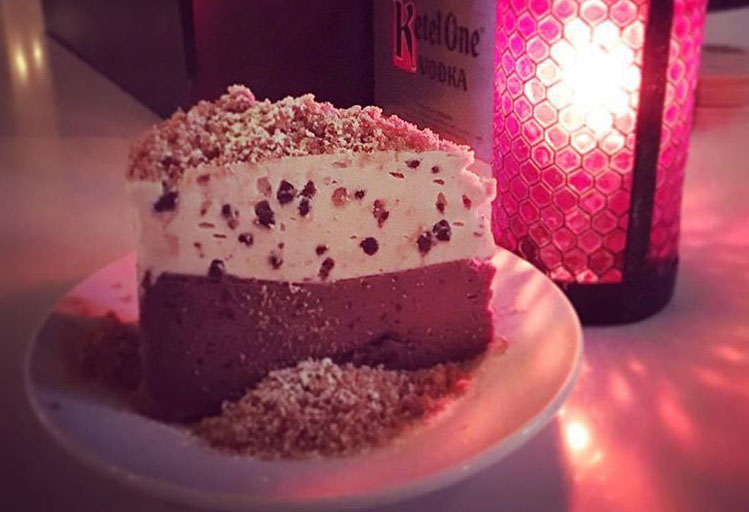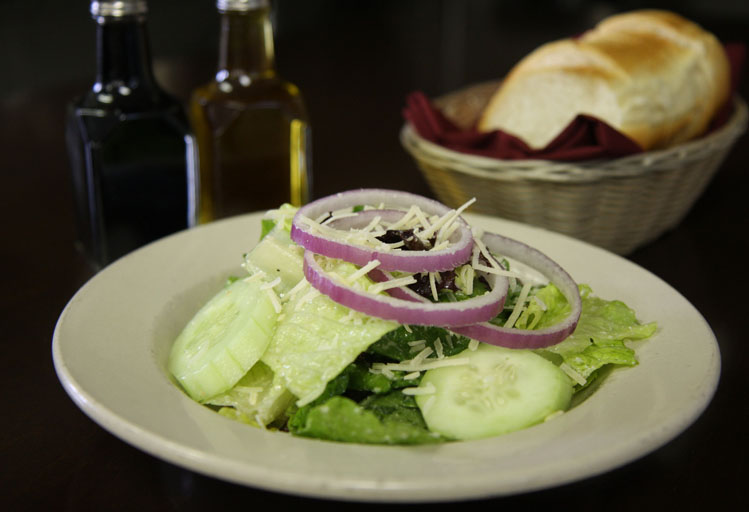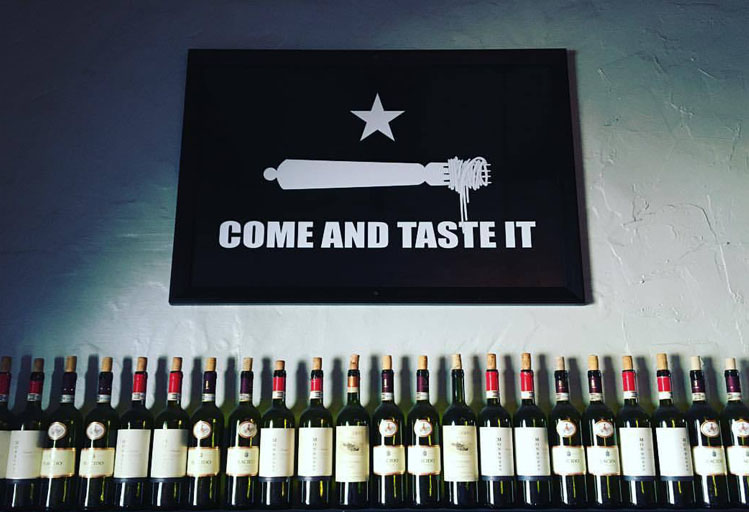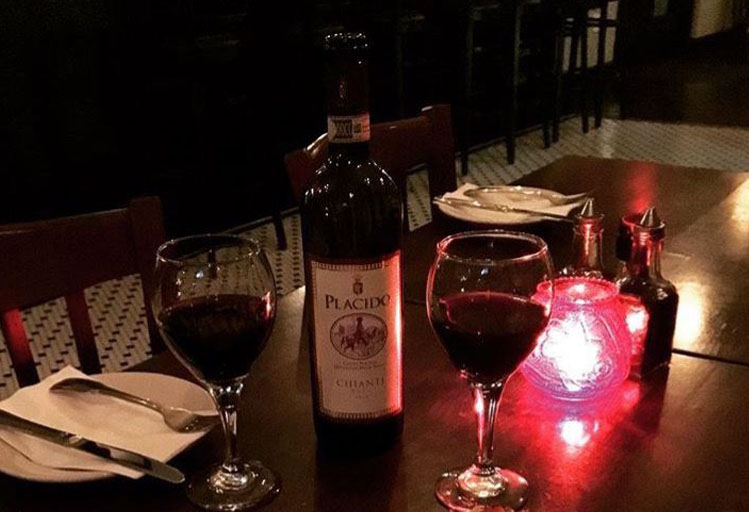 "If it's cozy Italian you want, Roman Cucina has you covered" – D Magazine
Neighborhood Find: Roman Cucina in North Dallas – DMagazine.com
15 Best Texas Restaurants – Movoto.com – Roman Cucina is #12!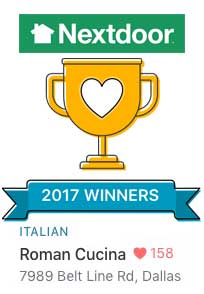 ---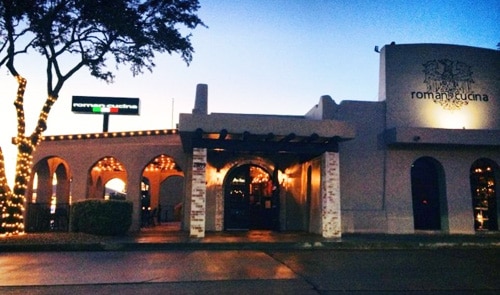 Roman Cucina Dallas – 7989 Belt Line Rd #315 Dallas, TX 75248

---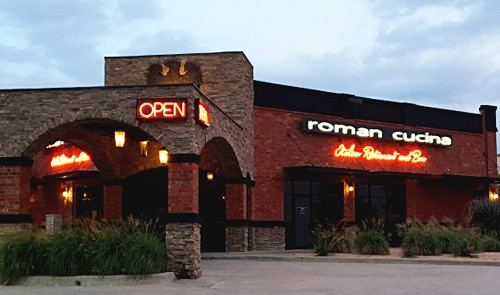 Roman Cucina Allen – 201 E Bethany Dr #1 Allen, TX 75002